The Sea Breeze Standard
Sea Breeze Lodge has provided exceptional service with a relaxed and welcoming atmosphere since the early 1970s. As a family-run boutique resort, we take pride in setting a high standard of service while still retaining that laid-back island charm.
While at first glance our guests may be captivated by our spectacular oceanfront property and exceptional cuisine, our easygoing spirit and the attentive service from our hardworking staff keep them coming back year after year. As guests reflect on their time at Sea Breeze, many say it feels like "coming home."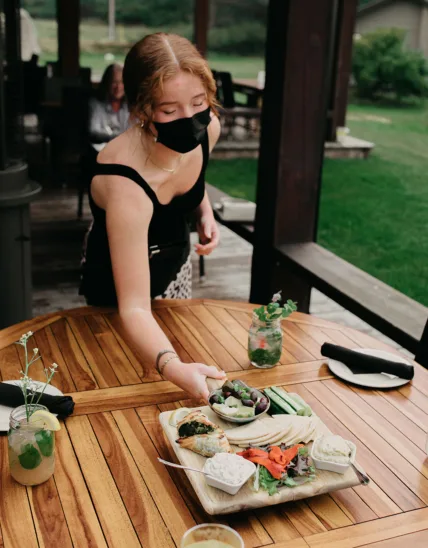 Seasonal Opportunities
We are now accepting applications for the 2023 Season (May to October).
We are looking for talented, passionate professionals who will deliver the Sea Breeze Standard to our guests while working in a fast-paced, dynamic environment.
Positions typically available each season are kitchen staff (line cook, baker, dishwasher) and service staff (server, bartender, support staff). We offer a positive and supportive work environment, competitive wages and limited on-site accommodation. Our season runs from May until October, but we require a minimum commitment from June 15th to September 3rd. Priority will be given to applicants available to work our entire season (May to October) and who have previous resort experience, Serving It Right, Foodsafe and/or related certifications.