Like Coming Home
Year after year, guests return to Sea Breeze Lodge, citing our friendly, down-to-earth service and the lodge's warm and welcoming environment. We pride ourselves on treating guests like family, encouraging them to enjoy the property as much as we do. We're passionate about all things Hornby Island, and we love sharing our favourite things to do and see with visitors new and old.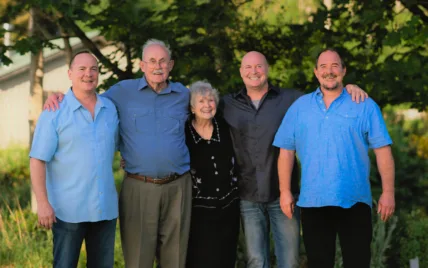 Three Generations & Counting
A FAMILY STORY
Our family, the Bishops, have owned and operated Sea Breeze Lodge for over 50 years. Brian and Gail handed the daily operations to their sons, daughters-in-law and grandchildren, who have each shaped the lodge in their own way. Stephen, their middle son, passed away in 2022, but his legacy of unwavering pride and devotion to the business continues to be felt by our family, staff and guests. Stephen dedicated his life to Sea Breeze, and our family is determined to uphold his commitment to the resort as we strive to fill his shoes in making every guest feel special.
TIMELINE
1938
The Beginning
Our story dates back to the late 1930s, beginning with the Seabreeze Guest Farm, a quaint farming resort with several rustic stand-alone cottages and a main lodge where guests would dine and gather. Bill and Evelyn Fowler ran the Farm for 20 years before passing it onto the Bishops. Many of Evelyn's recipes are still used today in our restaurant.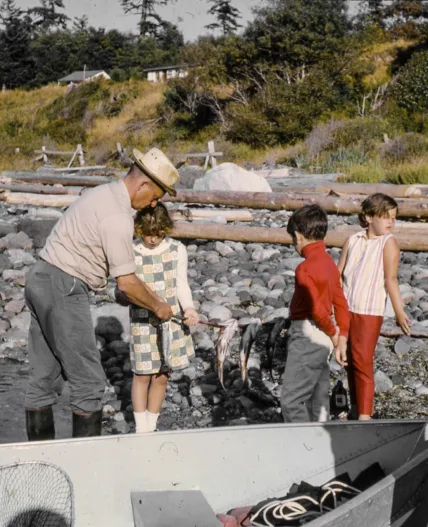 1972
Purchase by the Bishop Family
Brian and Gail Bishop fell in love with Seabreeze Guest Farm, purchasing it in 1972. Their three young sons—Jeffrey, Stephen and Michael—happily served as vegetable peelers, dishwashers, servers, handymen and ambassadors of goodwill for the lodge.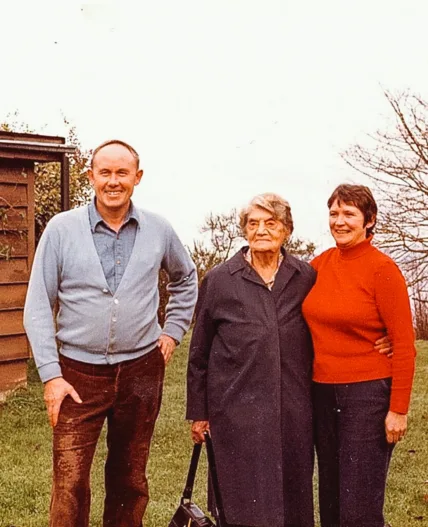 1974–1990
Growth
Gail and Brian took a giant leap of faith and pooled their resources together to build the property's first duplex, fondly known as A and B. Over the years, as funds would allow, the family upgraded each one of the old original cottages.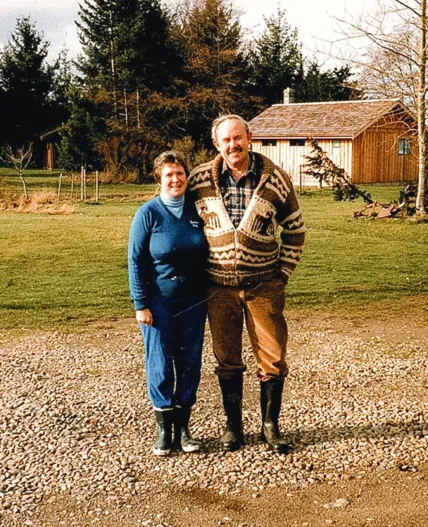 1991
Sharing of Duties
Brian and Gail's son Stephen and his wife Suzie moved to Hornby Island to help with the family business. Over the following years, Stephen and Suzie gradually took over the daily operations, staying busy cooking, cleaning, bartending and raising their two daughters, Breanna and Carlyn. Brian and Gail remained close by to ensure things were "run right!"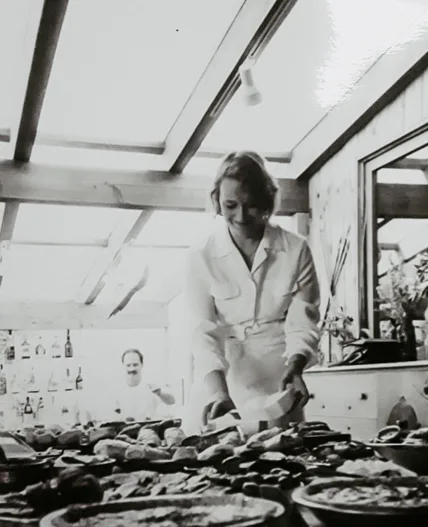 2002
Another Helping Hand
The next pod of Bishops—Jeffrey, his wife Megghan and their young daughter Sierra—moved to Sea Breeze to help as the operations continued to expand. The two families grew to manage the business together: Stephen, Suzie, Jeff and Megghan at the helm, and Brian and Gail close by to keep a watchful eye.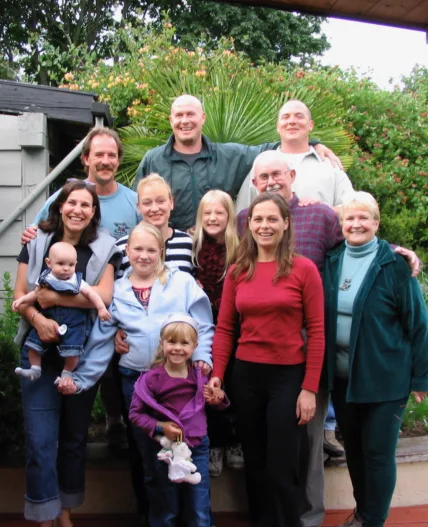 2002–2014
Continued Success
Over the next decade Hornby became increasingly popular, and what began as a small-scale seasonal resort evolved into a booming year-round destination. Luckily, as the business grew so did the third generation of Bishops—perfect timing for the teens to join the team!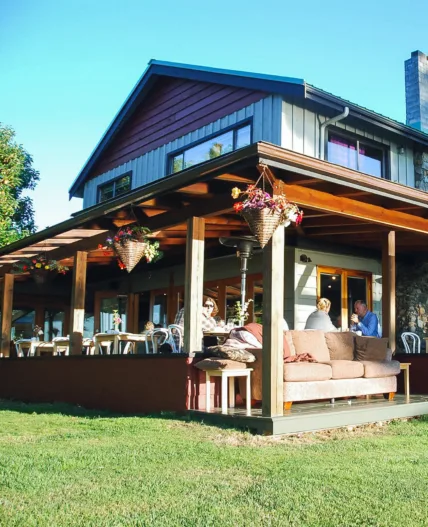 2014
The Fire
On May 25th, 2014, a small electrical fire quickly spread throughout the main lodge building. Thanks to quick-acting staff, everyone—including the cat—was safely evacuated; however, the building itself, which was steeped in the memories of three generations, wasn't so lucky.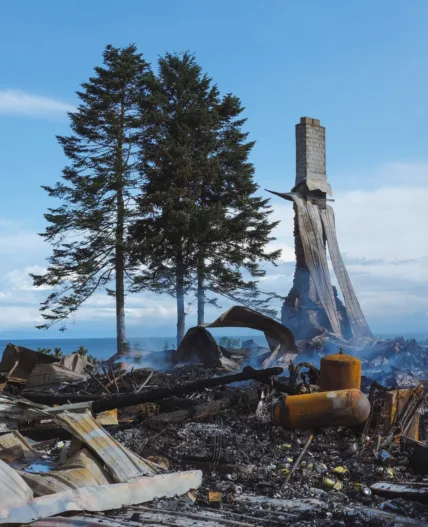 2014
Persevering
Our family had little time to dwell on our loss: we had 12 upcoming weddings and six weeks of incoming guests. With help from family, friends and the community, we purchased a marquee tent and food truck, built a bare-bones structure to house them and successfully made it to the end of the summer.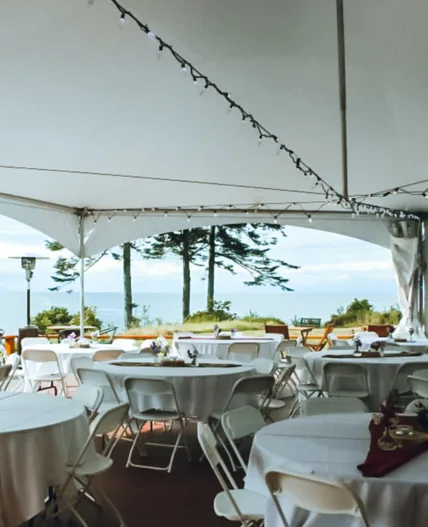 2015
Rebuilding
Over the course of six determined months, we tore down our makeshift building and rebuilt the lodge, our phoenix that rose through the ashes through hard work and strength of will. The new Sea Breeze Lodge was better than ever, and our family felt buoyed by all the community support.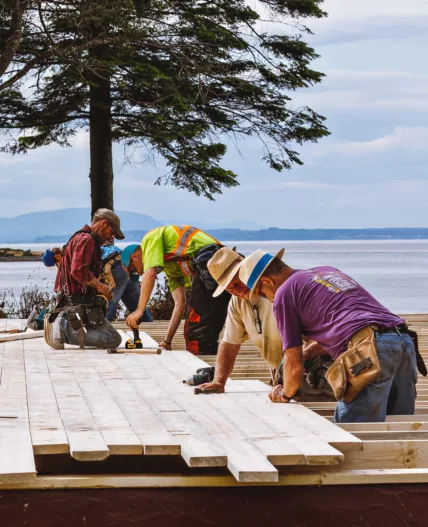 Today
Three Generations Going Strong
Since the opening of our new building, the business has continued to thrive. Brian and Gail's youngest son, Michael, and his wife Lisa, have stepped in to help manage the resort, and their children Taylor and Mikayla round out the third generation. Everyone works together, nurturing the business in the way only family can.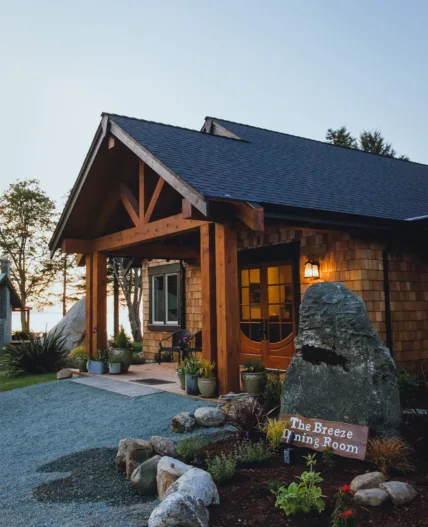 Previous Slide
Next Slide